Your Legal Advocate for Life's Toughest Challenges.
Specializing in Personal Injury, DUI's, Auto Accidents, Criminal & Civil Defense, Family Law & Estate Planning.
CIVIL LITIGATION
We can help protect you!
Personal Injury, Civil Rights, Discrimination, Sexual Harassment, Workers Compensation, Medical Malpractice, Wrongful Death, And More…
CRIMINAL DEFENSE
Critical timing is needed
We can help with DUI, Environmental Violations, Juvenile Law, Domestic Violence, Violent Crimes, Expungements, Diversions, & Suspended Imposition…
ESTATE LAW
Helping protect your assets
Will your assets go where you want after you pass on? Have you planned for the care you and your spouse may need as you age? Will your loved ones be provided for after you are gone?
FAMILY LAW
Our understanding can help you
Our skill and training in family law, coupled with a very personal approach, give you the sense of support you need and peace of mind you seek in all legal matters…
Dependability When You Need It Most
The Law Offices of Reginald Keith Davis provide skilled, experienced legal representation in the areas of criminal, civil, family, and estate and probate law to individuals and families throughout Kansas and Missouri.
Most legal matters involve financial and emotional issues that can dramatically affect people's lives. It is not uncommon to feel tremendously stressed, anxious and even intimidated. At times like these you need the guidance, support, and advocacy of someone you can trust and rely on.
At the Law Offices of Reginald Keith Davis, that is exactly what you'll find.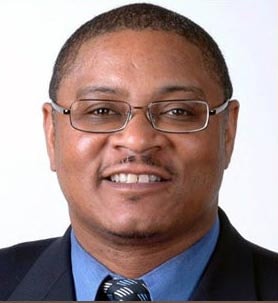 Reginald Keith Davis (pictured above)
Fighting For Your Rights Every Step of the Way
At our law practice, we recognize the profound impact that personal injuries can have on individuals and their families. As a dedicated personal injury attorney, I am committed to providing compassionate and comprehensive legal support to victims seeking justice and compensation.
With a deep understanding of the complex legal landscape surrounding personal injury cases, I can navigate the intricacies of each unique situation. By working closely with my clients and actively listening to their concerns and goals, I develop a personalized strategy tailored to their needs. My ultimate objective is not only to secure fair compensation for medical expenses, lost wages, and pain and suffering but also to provide a sense of closure and peace of mind during a challenging time. With my unwavering advocacy and legal expertise, I strive to help victims rebuild their lives and confidently move forward.
Reginald Davis, A Name You Can Trust
We've helped many people just like you to obtain favorable outcomes for their litigation.
Knows the Law, believe in giving his best efforts of taking care of his clients, God fearing man, man of his word, should've been a judge, appreciate his services, if you need assistance he's the man for the job....
Meeting Mr. Davis was not only a good experience, but when hit rock bottom and need all the help, it's a blessing. Pay on time, be honest, grateful, and do better and he'll always have your back!
Crystal Suffern
2019-10-26
He a great lawyer and helps a lot
Viridiana Vazquez
2017-11-15